CRM - Contact Management
The core of Fonzip, contact management that's automatically updated and connected to all tools.
Manage different types of people such as members, donors or volunteers registered in your organization from a single screen.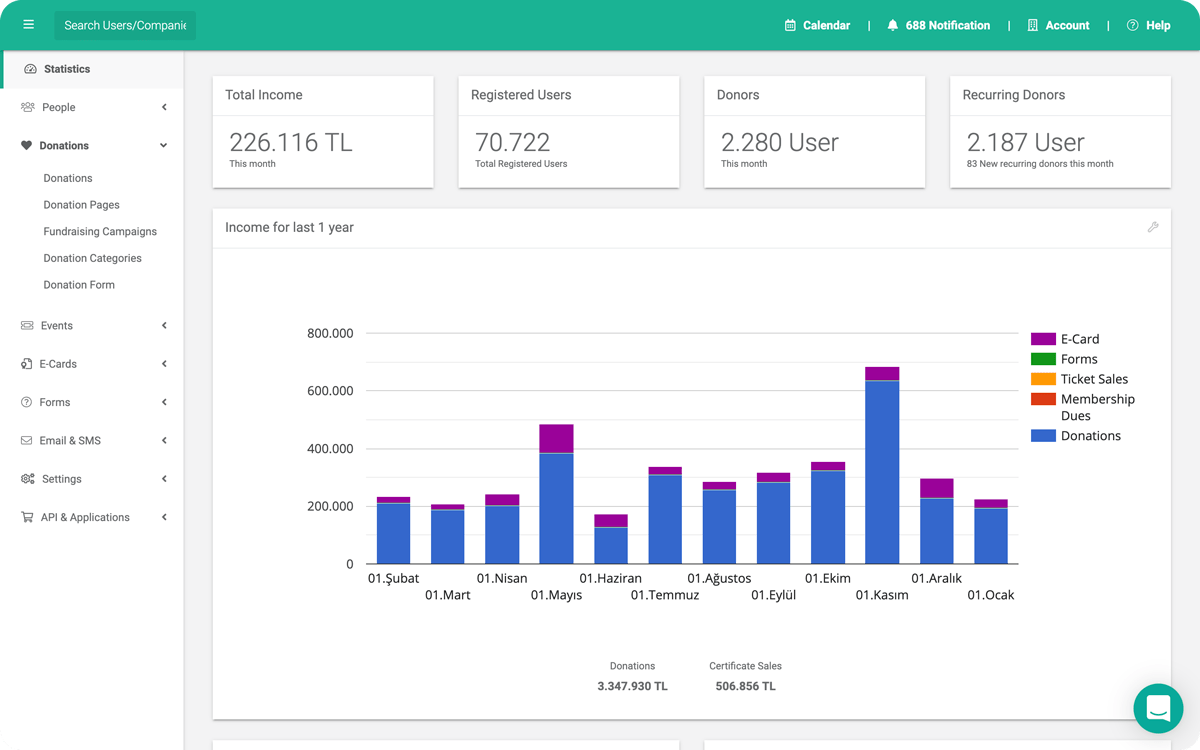 Your Customized Data Set
Just like the activities of each organization are different, their data needs are different too.

Apart from the default fields for each organization such as name, surname, e-mail and telephone number, information fields for education, professional, personal or medical issues can be created and people can be filtered according to these fields.
Always Up-to-Date Data
People's changing or incomplete information can cause problems.

Each person registered in your CRM system in Fonzip can log into their own account and update their profile.

This way, your organization's data can always be up to date.
Advanced Filters
There is a highly developed filter system in the contact management menu.

Queries that will answer the most complex scenarios can be made by combining all the behaviors of the person registered in Fonzip such as donations, membership dues and event participation from registered personal data.
Legal Compliance
It is extremely important for KVKK (TR) or GDPR (EU) compliance that every person registered in your CRM system can access their own profile.

In this way, people can see which data is registered in your organization, update their data within the limits determined by law, and send a request to your organization regarding their right to be forgotten.

People can also update their communication preferences from this section.