Create Donation Pages Quickly
Create customized donation pages in just a few minutes.
Share your donation page via email, social media or SMS and start fundraising. There are no limits to the number of donation pages you can create.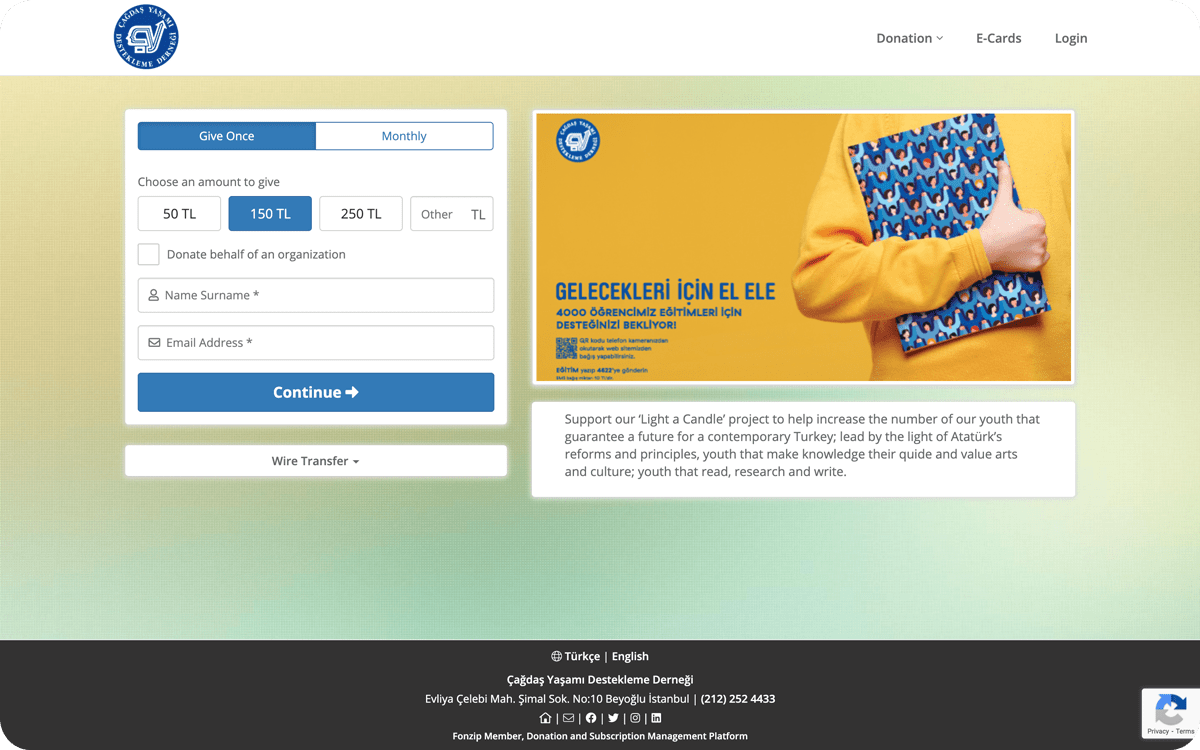 Reporting & Automation
Donations and donor information are transferred to your CRM.

Donations and donor information are updated in real time.

To thank the donor, emails, SMS and e-cards can be sent automatically.

Each page can have its own customized content.
Advanced Settings
Specify the questions to be asked to donors, assign donation categories to donation pages for reporting purposes.

Settings such as changing default donation amounts, setting a fixed and/or multipliable donation amount or different amounts for monthly donations takes only a few seconds.
Receiving Donations From Abroad
You can safely receive donations from abroad.

You can translate your content and you can receive donations in other currencies such as USD, EUR, GBP etc.

If you would like to use these features within your design, please check out Donations Forms