Events & Ticketing
Create events that can take place at venues or online, provide ticketing with donations or fees.
All the event and ticketing solutions you need are in Fonzip.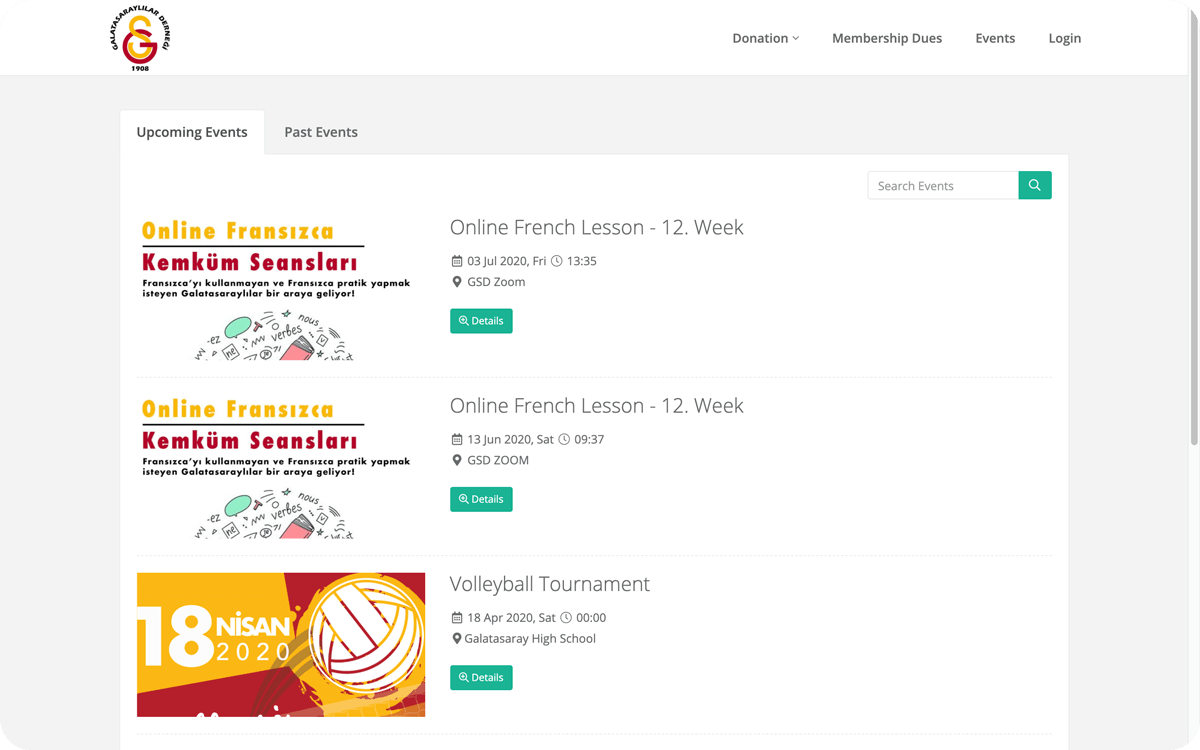 Customizable Event and Tickets
You can create ticket categories with lots of options such as paid/fee, quotas, ticket sales date, maximum number of tickets that can be purchased per person etc.

With the advantage of being directly connected to Fonzip CRM system, you can create scenarios such as discounts for members who do not have dues or free tickets for people tagged as student in your contact list.
Guest Management & Reminders
You can review the event attendee list or ticket sales reports. Furthermore you can set an automatic reminder to be sent to attendees the day before your upcoming event.

After the event, you can use Fonzip's forms feature to create and send an event evaluation questionnaire to the attendees.
QR Code Tickets and Check-in
QR-code tickets are automatically sent to your guests for in-person events.

At the start of the event, you can use the camera of any mobile device to verify QR-code tickets and effortlessly record the people entering the event.

You can also use a more classical control method by simply printing the guest list.

In online events, the information to be used to connect to the event is sent automatically instead of a QR code.