Personal Accounts
Each person registered on your Fonzip contact list as a member, donor, volunteer or other purpose can log into their personal profile in the Fonzip account of your institution.
This feature will both facilitate your work in the process of compliance with legal requirements such as KVKK (TR) and GDPR (EU), and will make the people management much more effective for your organization.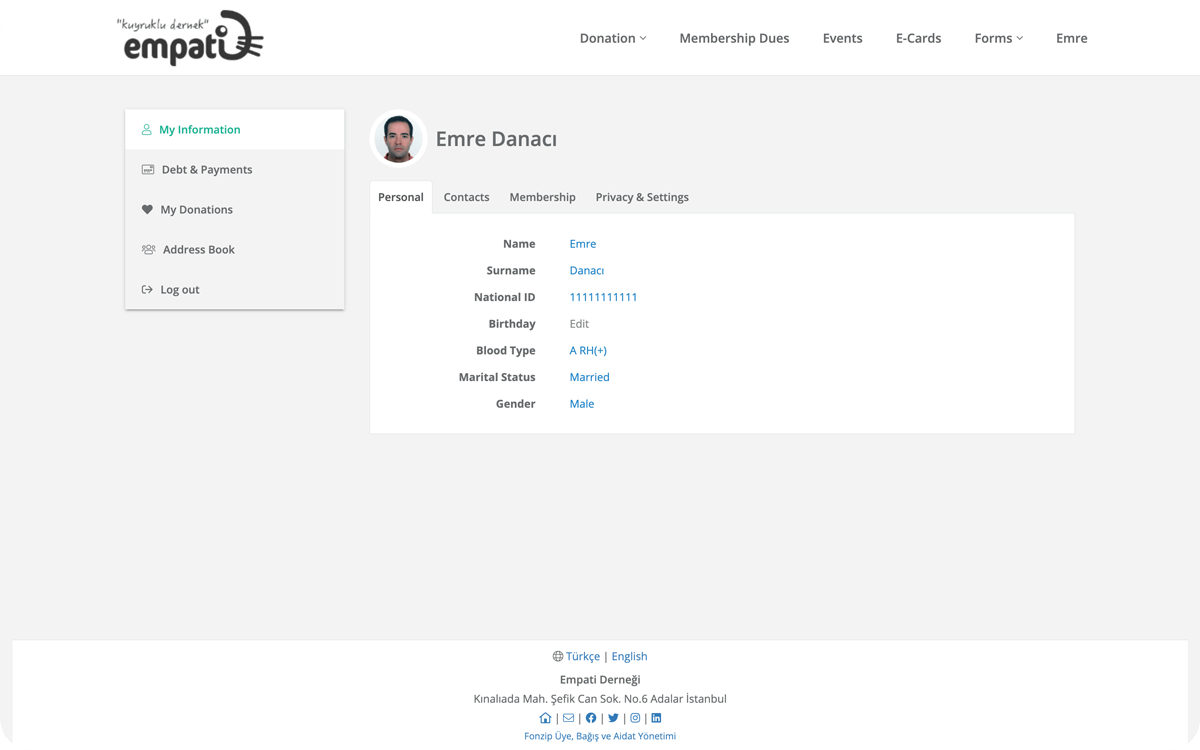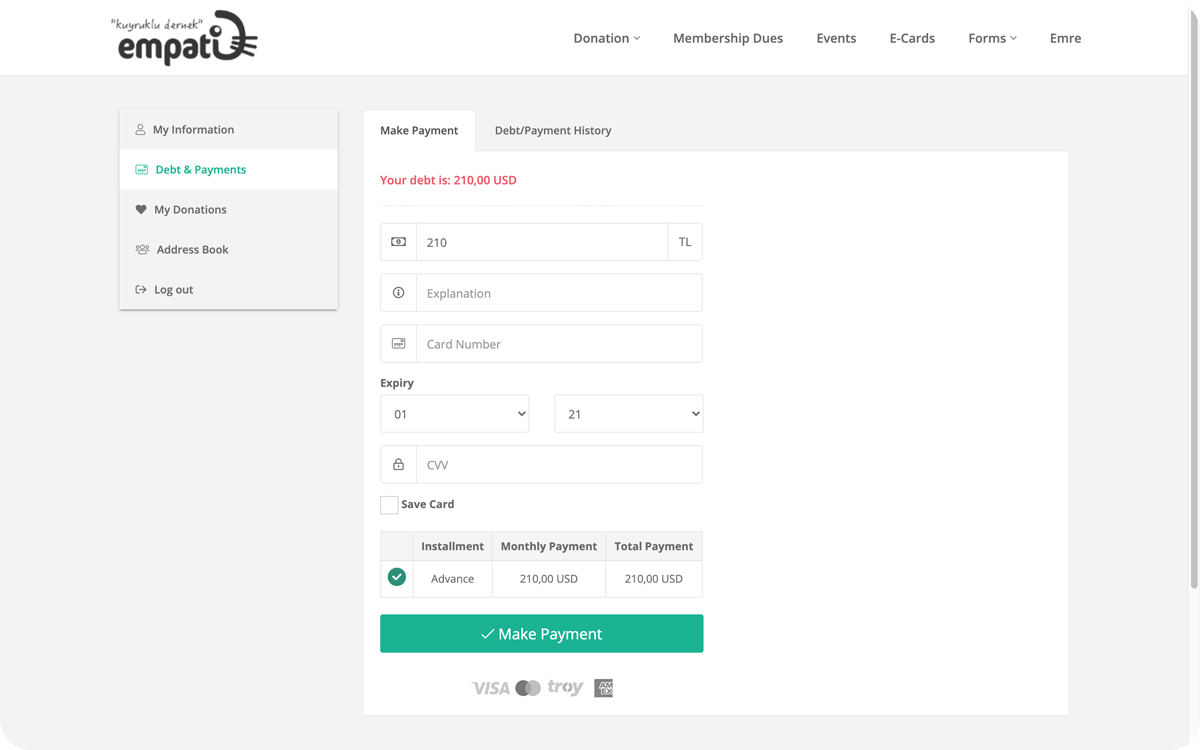 Personalized Content
All people registered in your Fonzip account can view their data and update their missing or outdated information. You, as an institution, determine what information people can see and update themselves.

From Fonzip's this secure environment, private closed events or registration forms can be reached only by designated people.
Donation and Membership Dues Information
People can follow their own donations and individual donation campaigns.

If there are dues, the current balance and all past debt and payment jobs can be viewed.
Address Book
Welcome to the mini social network for your institution, which is used mostly for associations to reach each other.

For example, you can limit this feature to only people who have a MEMBER tag.

You, as an institution, determine which filters people can use to search each other.

People can of course open or close their profile on their address book page.

For example, if you are looking for an architect for the renovation of your home, you can use the address book feature of the alumni association you are a member of, and contact architects who graduated from the same school and live in the same province.