Forms
With the forms directly connected to Fonzip CRM system, you can easily create the information you need and forms that can receive payment.
You can manage all your data by using Fonzip forms to be created for purposes such as member registration form, survey or updating personal data.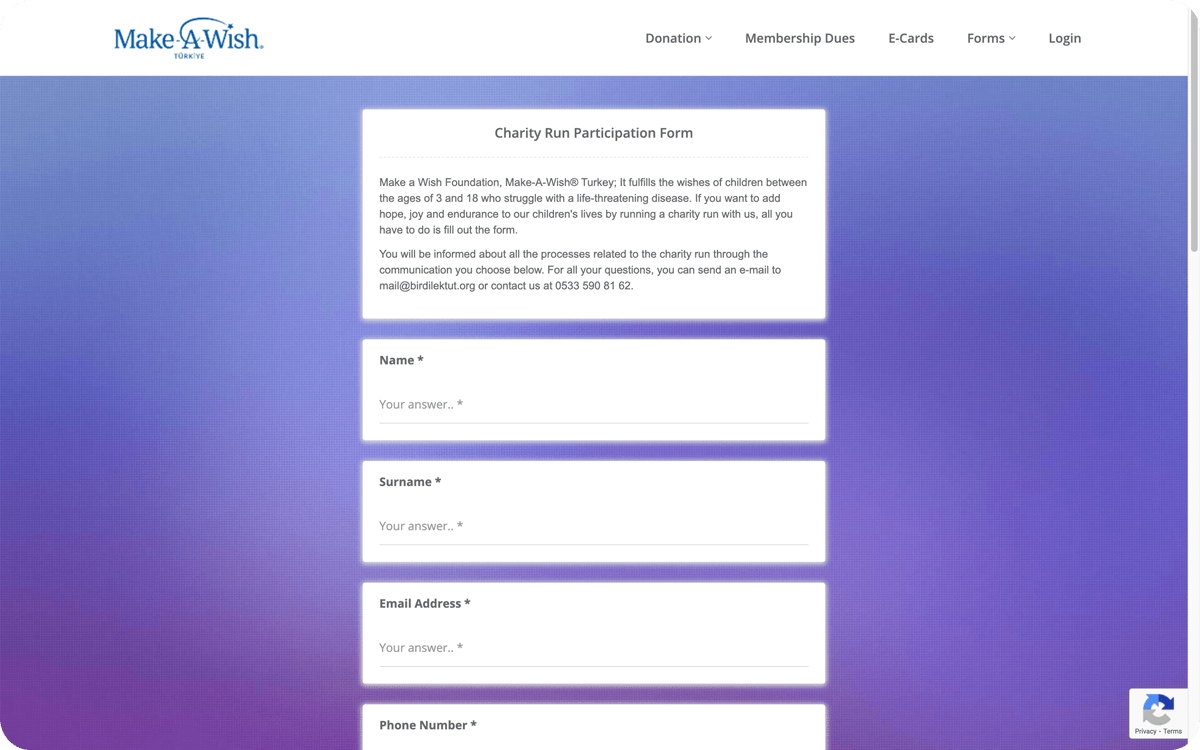 Customizable and Flexible
Apart from the predefined classical questions, you can use the personal information fields in the person profiles or create your own form with different types of questions.

You can sort the questions and add logical follow-up questions.

You can also set certain forms to be filled out only by people who are registered in your Fonzip contact list, and those with a specific tag.
Member Registration Forms & Payments
You can get the necessary information to evaluate the registration process of your potential members and the membership fee at the same time with these forms.

You can add an approval mechanism to the form according to your preference.

In this way, only the approved applications are included in your contact list with a member tag, while the membership fee is automatically returned to the card for rejected applications.

In addition, these forms filled out for wet-ink signed documents can be printed by the applicant.
Data Updates
In case the person information fields are used as questions in the forms, the answers received from each filled form update the person's profile information as well as the form responses.

This way, you can ensure that the data in your contact list is always up to date.