Digital Membership Cards
Your members can view and save their Apple Wallet and Google Pay compatible digital membership cards to their phones. By scanning the QR code on the membership card, the membership status of the person is instantly inquired from the Fonzip CRM system. With Fonzip digital membership cards, you can offer various discounts and privileges to your members.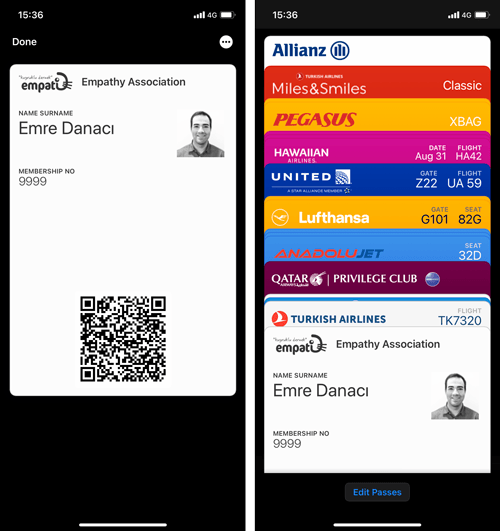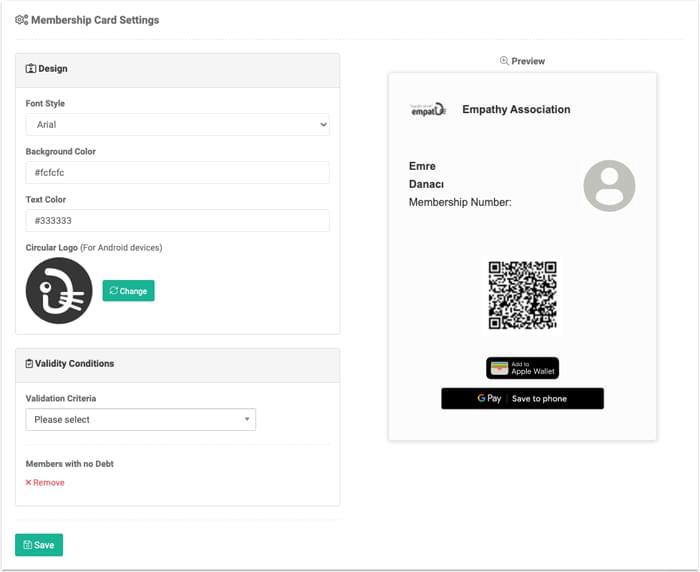 Special Design for Your Organization
You can specify the background color, font and text color of the membership card with your corporate logo.

The design you specify will be automatically issued in digital membership card format for IOS and Android devices.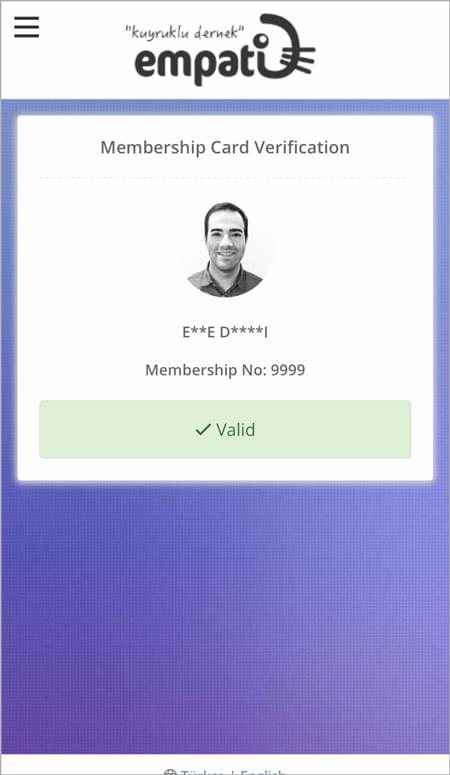 Online Verification with QR Code
Fonzip automatically creates a digital membership card for each person with a member number.

You can edit the validity criteria of the QR code card. For example: You can specify that the person has an active member tag and also does not owe dues. This way only people matching this scenario will receive a VALID response when their cards are scanned.
Usage Scenarios
You can check the membership status and dues/debt at the entrance to the event or social facilities of the organization.

You can offer discounts to your members with brand collaborations. For example; The cashier at the X Store can scan the person's digital membership card and inquire whether the person is eligible for a discount as of that moment.
Environmentally Friendly
Paper membership cards can be worn and torn very easily.

Plastic cards, on the other hand, pollute our lands and seas when they expire or are lost because they do not dissolve in nature.

Instead, you can choose the new generation Fonzip digital membership cards that are never lost and will not pollute nature.