E-Cards
Sometimes, the most meaningful gift to our loved ones for special occasions is to donate.
Diversify your fundraising tools with e-cards that can be sent digitally or in print.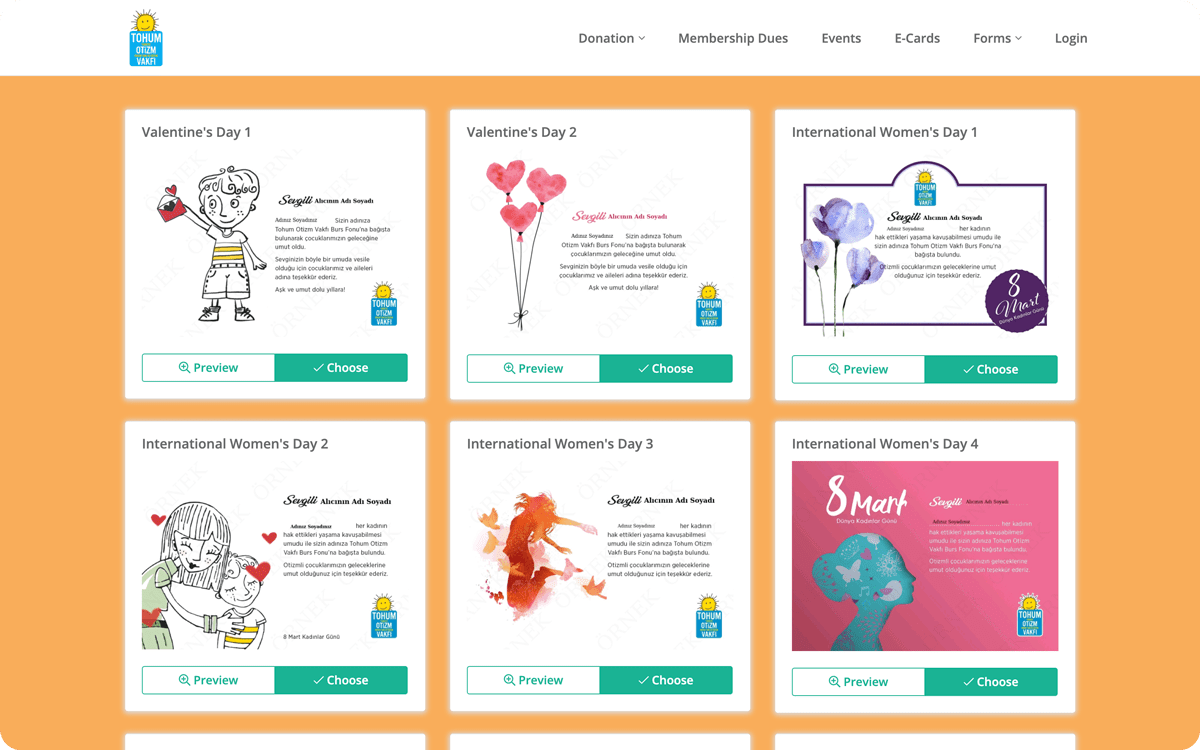 Freedom of Design
Horizontal, vertical or square .. Upload your e-card templates and have them listed on your E-cards page, or set them as a thank you for donations made. Your design, your imagination.
Automated Posts
Once you have created your e-cards page, you do not need to do anything if your e-cards will only be used digitally.

Fonzip automatically prepares the certificates according to the specified rules and sends them to the relevant people.

E-cards prepared automatically for printed shipments must be printed and sent by your organization.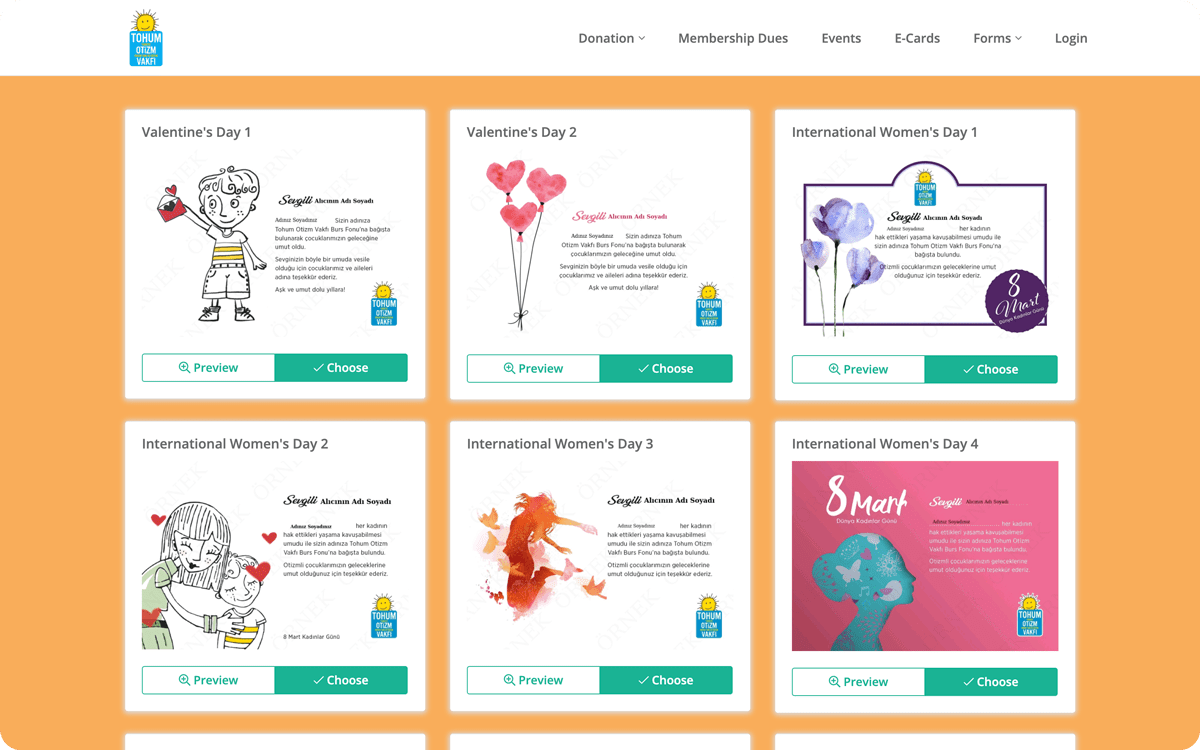 Your E-Cards Page
You can choose different donation amounts for the E-cards you created, and if you use the printed delivery option, you can determine the minimum donation amount for printed delivery.

You can use the e-cards either as donations or sales income.