Empower your donating experience
You can use the donation forms in your website to have a smooth donating experience & increase the successful donation rates.
Donation forms work in harmony with every website's design and mobile devices.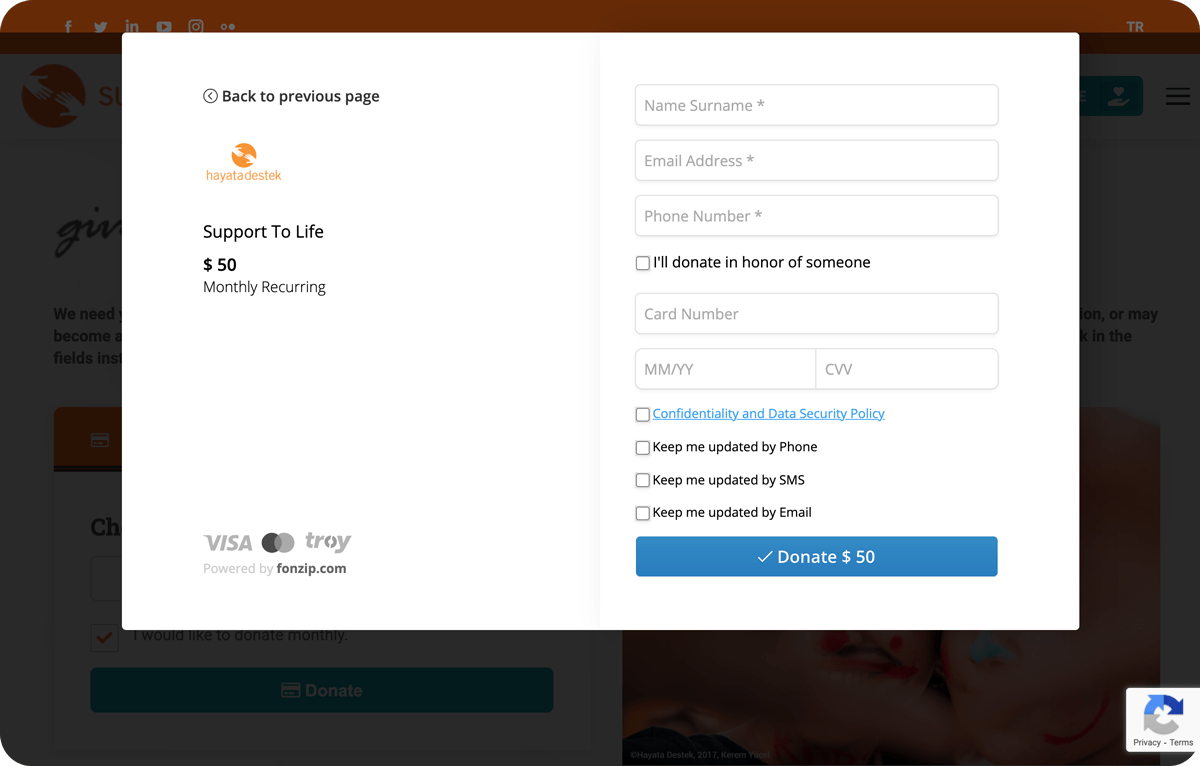 Reporting & Automation
Donations and donor information are transferred to your CRM.

Donations and donor information are updated in real time.

To thank the donor, emails, SMS and e-cards can be sent automatically.
Advanced Settings
Specify the questions to be asked to donors, assign donation categories to donation forms for reporting purposes.
Receiving Donations From Abroad
You can safely receive donations from abroad via donation forms which can be translated to 8 languages for now.

You can receive donations in other currencies such as USD, EUR, GBP etc. by specifying parameters.